Every year the U.S. is spending $46 billion less on school facility construction and maintenance that is needed to keep our kids, teachers and staff in safe and modern facilities. This is the new finding from the
State of Our Schools report
which looks at the condition of the schools we send 1 in every 6 Americans into every day. Almost half of America's public school buildings were built to educate the baby boomers – a generation that is now retiring from the workforce. Public school enrollment is projected to gradually increase through 2019, yet state and local school construction funding continues to decline. While what is taught in schools is often the focus of elected leaders, it's clear that the buildings should also be part of the conversation.

Here are a few charts that show how your state stacks up in funding and supporting modern school facilities.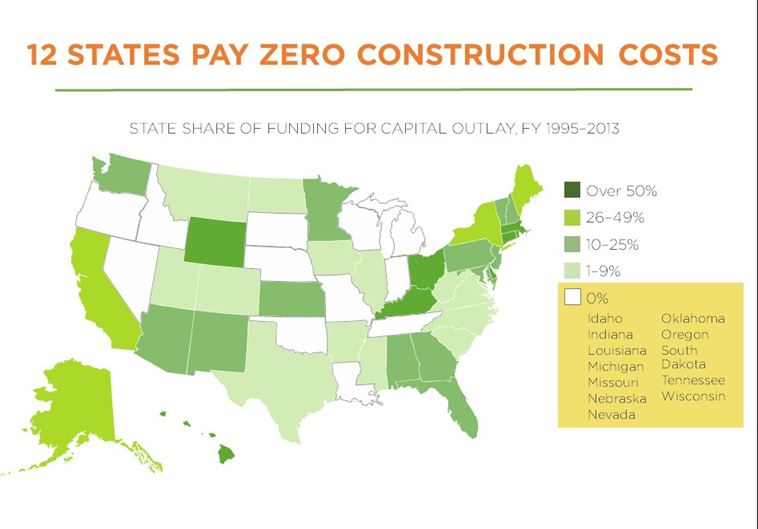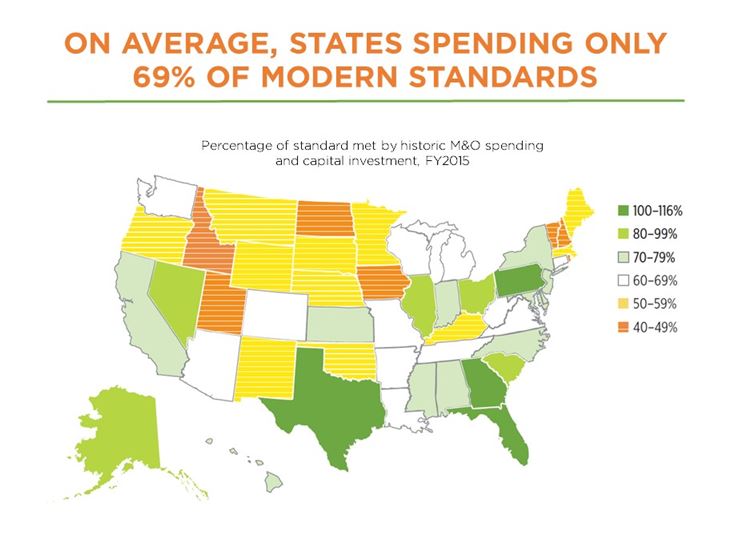 Want to find out more? Read the full State of Our Schools report. Read the Washington Post coverage of the new report or take a minute to tell your elected officials who make decisions on schools about this new report.